Event Information
Sample Event


Join us on sample date
DATE:
Sunday, May 7, 2017
CHECK IN:
9:00 AM
RACE TIME:
10:00 AM
FEE:
Child $18; Adult $50.
$1,000 EXPECTATION:
You will ask family and friends (through email and FB) for sponsorship trying to raise $1,000.
LOCATION:
Boardwalk, Coney Island Brooklyn ("Steeplechase Park" at Surf Avenue & West 19th Street).
PARKING
: Parking Lot Between 21st and 19th Street on Surf Ave. (Steps away from Check-in and Starting Line.)
TRANSPORTATION:
D, F, N, Q, Trains to Coney Island-Stillwell Ave. (The GPS coordinates are 40.5729° N, 73.9843° W)
TIMED EVENT:
The event is officially timed and finishing times will be posted online. If you register after 11:00 am on Friday May 5
th,
you are welcome to run in the race but you will not receive a numbered bib with a timing chip and you will not be officially timed.
T-SHIRTS:
To help us ensure maximum publicity, all runners will be required to wear their HODS Athletic Shirts while racing. NO ONE IS ALLOWED to run in the race without wearing their HODS Athletic Shirt. Please pick up your shirt when you check-in on race day.
THINK: Prepare one sentence about why you are proud to be a Jewish organ donor. Our videographer may ask you that question.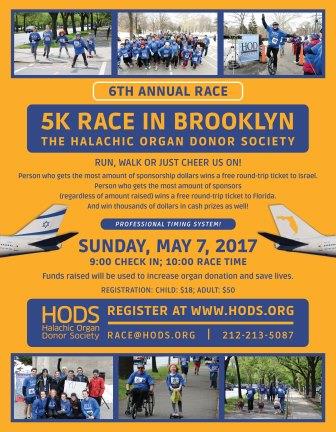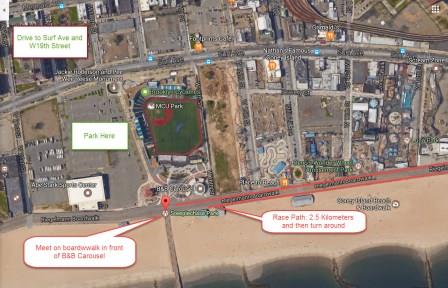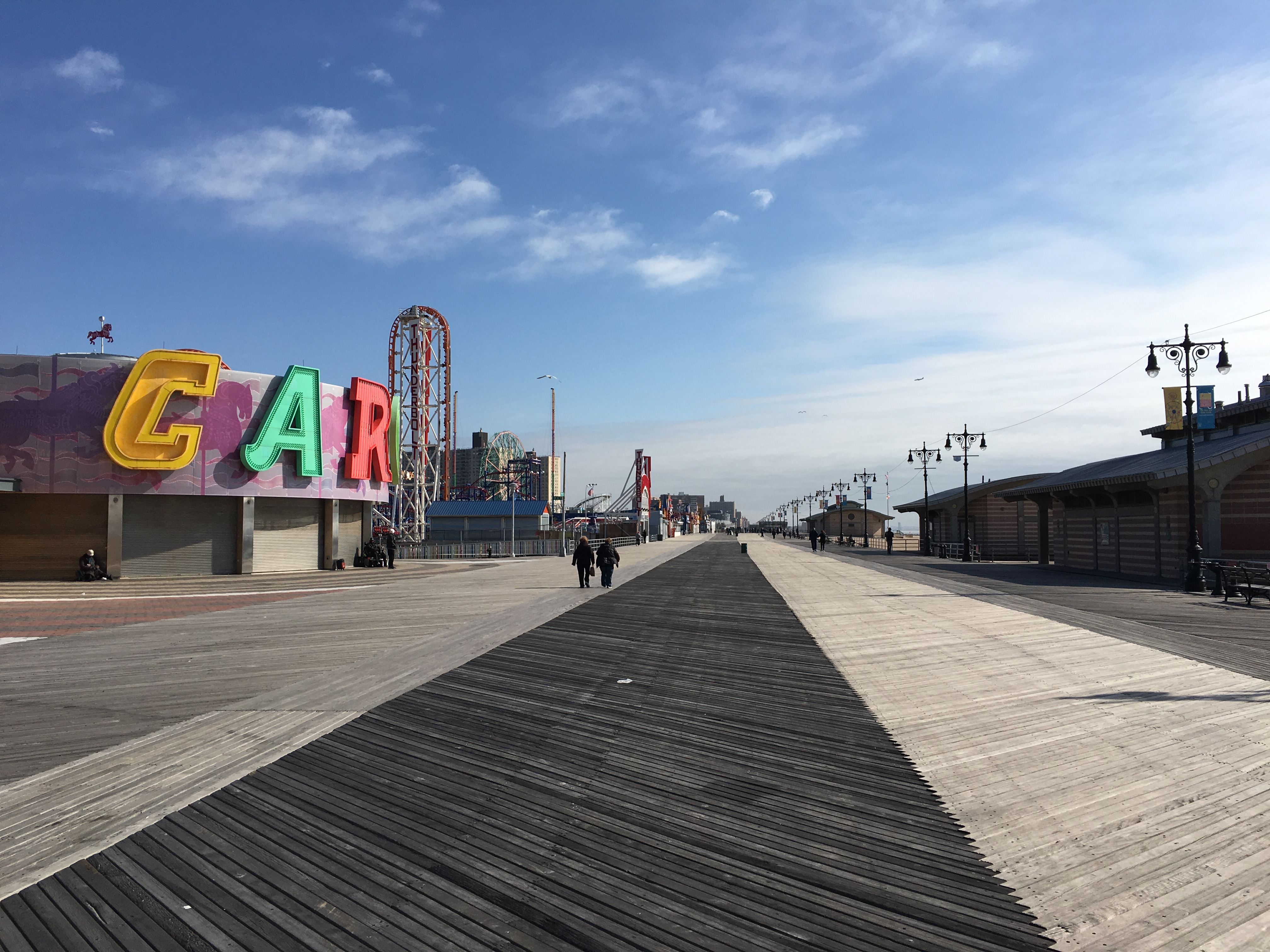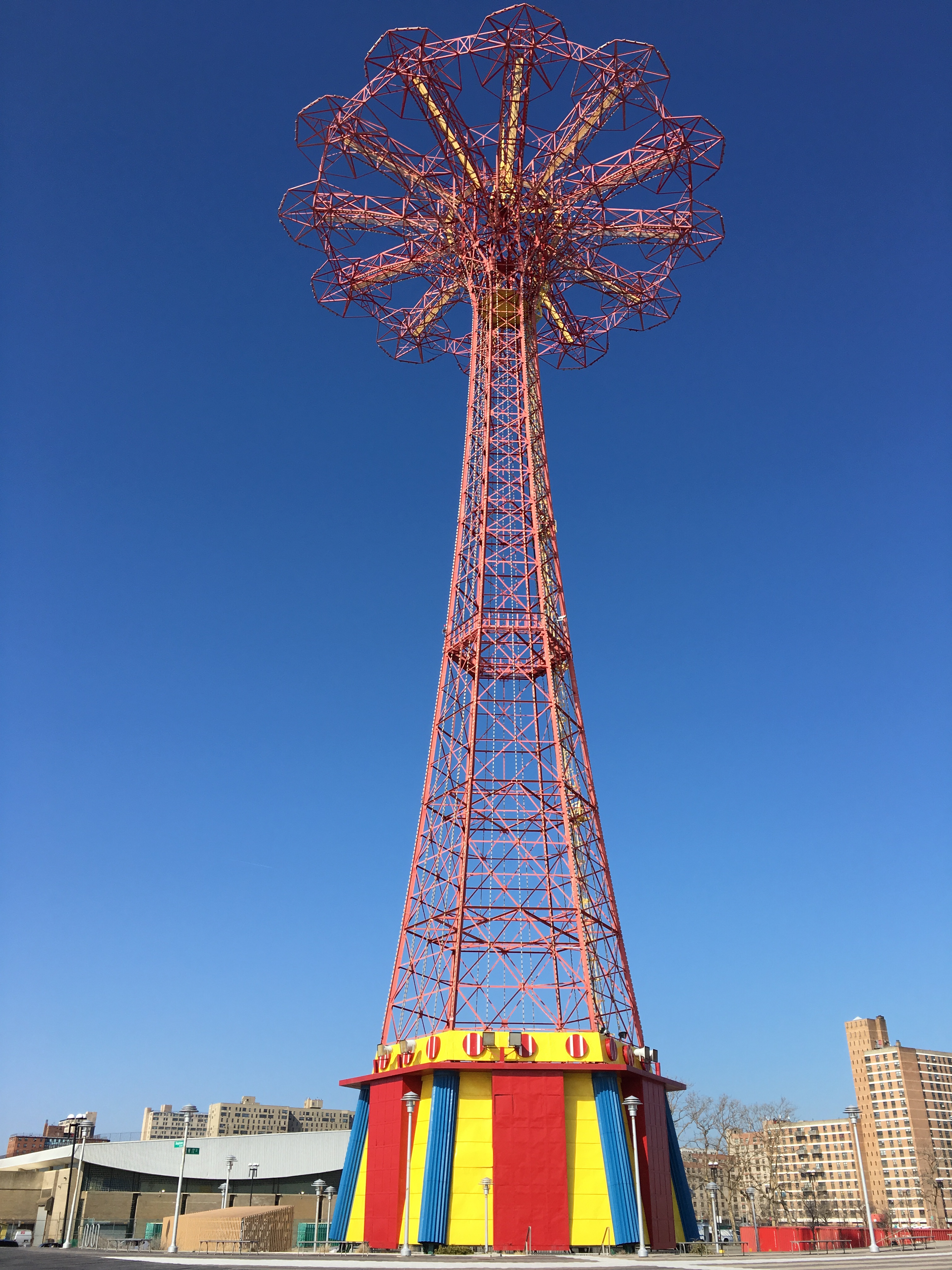 Things to do after the race:
Brooklyn Museum
200 Eastern Parkway
Brooklyn, NY 11238-6052
Telephone: 718.638.5000
Fax: 718.501.6136

The Jewish Childrens Museum
792 Eastern Parkway
Brooklyn, NY 11213
Tel: 718-467-0600
Fax: 718-467-1300
info@jcm.museum

Luna Park Amusment Park
1000 Surf Ave, Brooklyn, NY 11224
(718) 373-5862
Info@LunaParkNYC.com
Retro Grill (Kehela Kashrus)
2556 Coney island Ave
Brooklyn NY 11229
718-513-1919

Kahasi Glatt Koher Hibatchi (Opens at 2PM)
2524 Coney Island Ave
Brooklyn, NY — 11223
(347) 462-9148
1787 Coney Island Ave,
Brooklyn, NY 11230
718-975-7676